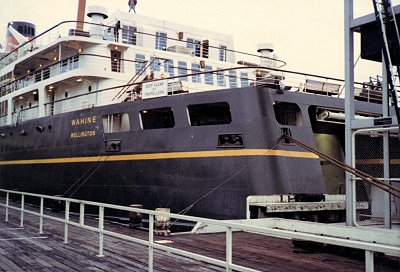 LARGE IMAGE OPENS IN A NEW WINDOW
This is quite possibly the last photograph of the inter-island ferry Wahine at Lyttelton on the 9th of April, 1968.

Andrew Clark writes "Taken by my Dad at the ferry terminal while waiting to go to Wellington for their honeymoon. Mum freaked out at the approaching storm clouds and convinced Dad to re-book for the next sailing..."

Photograph by
Andrew Clark
of Dunedin.