LARGE IMAGE OPENS IN A NEW TAB OR WINDOW
The West Avon apartments on the south-west corner of Hereford and Montreal Streets in what was then the inner city suburb of West End.
Built in 1930, but now sporting a 1980s penthouse, the Grade 3 protected building is currently painted in shades of blue and orange.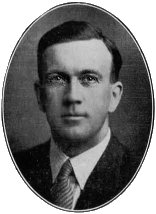 West Avon was designed by the Christchurch architect Wilford Melville Lawry (1894-1980). A long time resident of Mount Pleasant, Lawry subsequently designed the now demolished 1934 Methodist Orphanage and Children's Home in Harewood Road, Papanui (below). The site is now occupied by an old people's home.
Among Lawry's other surviving designs are the 1935 Regent Theatre at Hokitika (below top) and the 1940 Century Theatre in Edgeware Road, St. Albans (below bottom), which was converted into a supermarket in 1969.